11th Annual Run For Your Life
Aug 25, 2018 | Des Moines Water Works Park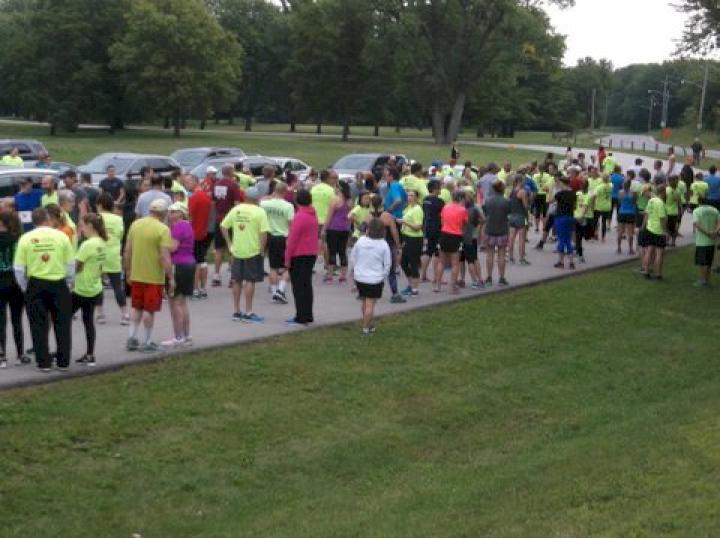 SAVE THE DATE for the 11th annual Run For Your Life run/walk event. This year's event will be held on Saturday, August 25, 2018 at Des Moines Water Works Park. Early bird registration $30 when registered by 4 pm August 15th--registration after 4:00 p.m. August 16 is $40.  Youth registration (ages 5-14) is $20. 
Proceeds support placement of automatic external defibrillators (AEDs) in Iowa communities--100 AEDs have been placed in the past ten years!  Donors or those collecting donations of at least $100 will receive a medal.  Donate or collect donations of at least $250 and be entered into drawing at the event.
Schedule of Events:
7:00 - 7:45 a.m.     Packet Pick-up/On-site registration
8:00 a.m.                10K /5K runs begin
8:05 a.m.                   5K/ 2 mile walks begin (non-competitive)
Medals will be awarded to the top 3 finishers in each age and gender group for the 10K and 5K runs.  14& under (5K only), 15-19, 20-29, 30-39, 40-49, 50-59, and 60+.
All youth ages 14 & under will receive a medal for participating.
The Carlisle Cheer Squad will be special guests again in 2018!
Electronic timing chips will be used in the 10K/ 5K races.
AED Access For All volunteers will demonstrate Hands-Only CPR and use of an AED.
On-line registration is now available at www.getmeregistered.com.
Brochures  available by contacting the Iowa Heart Center Foundation office at 515-633-3555 or email cconroy@iowaheart.com.